We are skilled in providing a wide range of custom leather services, including painting and design. Our skilled artisans are passionate about working with leather, and we take pride in delivering high-quality craftsmanship and exceptional customer service.
Custom Leather Bags and Wallets
If you're looking for something truly unique, we also offer custom leather bag and wallet design and fabrication services. Our team will work closely with you to understand your needs and preferences and create a custom design that fits your style and functionality needs. We use only the highest quality leather and materials, and our skilled artisans will ensure that every detail is perfect.
Below is examples of the custom made leather handbags we have made for our clients: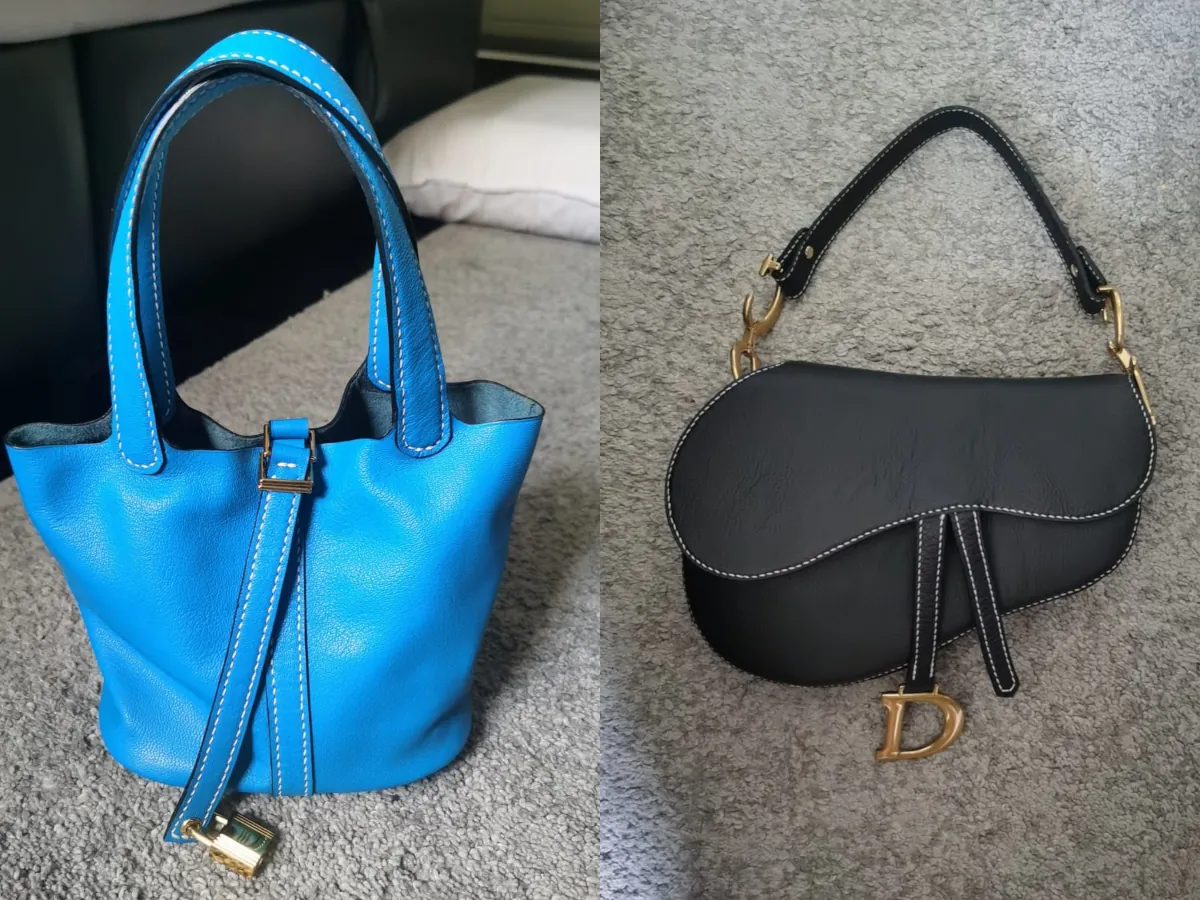 Custom Leather Painting and Design
One of our most popular services is custom leather painting and design. Our team is experienced in creating unique, one-of-a-kind designs for leather wallets, bags, and other personal items. We use a technique called "leather marquage" to create intricate designs that are both beautiful and durable. Whether you want a personalized monogram, an intricate pattern, or a custom design, we can bring your vision to life. Having a custom made item made can also be a great gift idea for love ones or for the special occasion.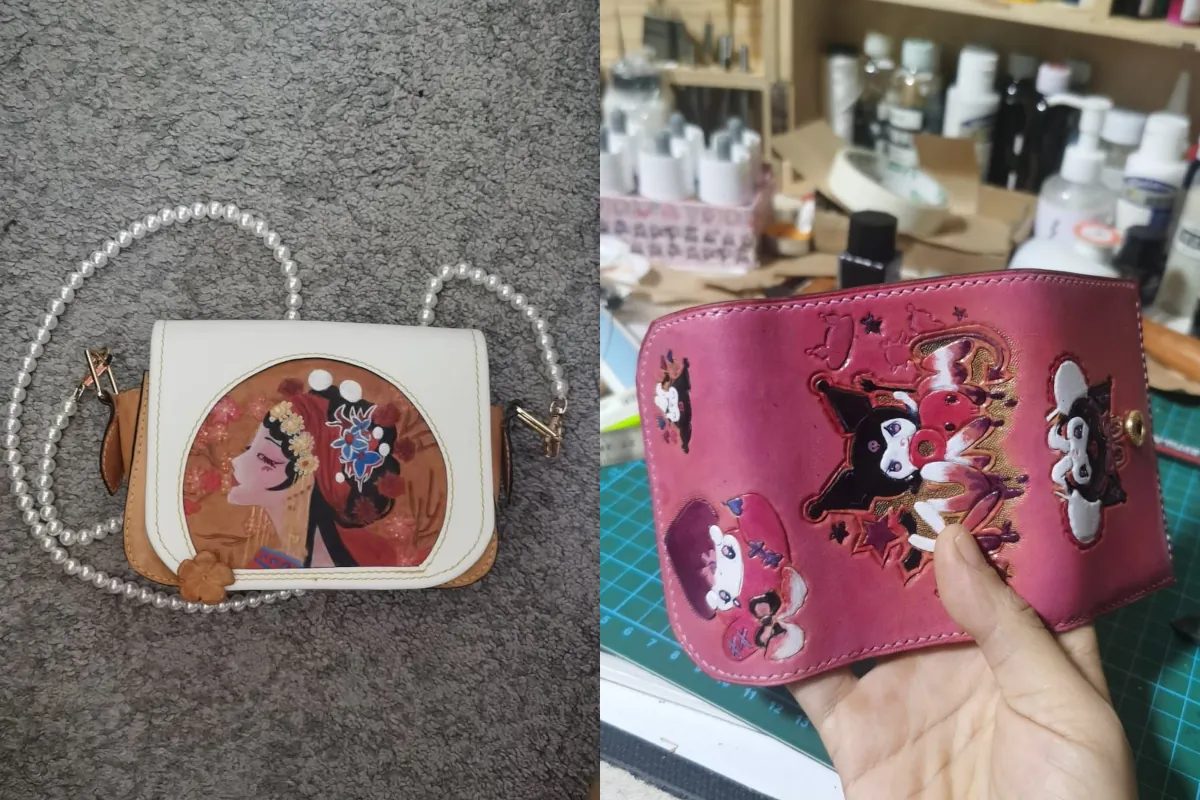 A recent design we did for a customer was a design for the customer's pet dog. The design concept was show in a picture and we used that design and we painted it and the outline of the leather was cut to the design. We are confident to help our customers realized their design concepts into actual leather product.