Leather bag repair is a service that requires specialized sewing machines and skill to repair as the texture and thickness of the leather are totally different from fabrics. If you walk around sewing shops, most of them are using conventional sewing machines that sew clothing or fabric. As leather bags can be inflexible and bulky, the conventional sewing machine can hinder sewing as the physical design is not meant for leather sewing.
The leather sewing machine that we have overcome a lot of restrictions of conventional sewing machines and also help us sew large bags easily. For example, we can easily sew and replace a guitar bag zipper easily with the sewing machine, sewing to repair the guitar bag with a conventional sewing machine is near impossible.
We hope that using this leather sewing machine can increase our capability to help more people to repair broken seams or zippers so that we can help to reduce wastage of our bags and play a part in helping the country to reduce waste.
Leather sewing machine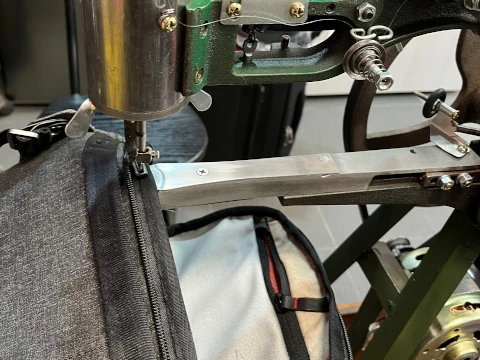 Our leather sewing machine is very different compared with conventional sewing machine. The sewing machine arm is much longer to allow more space to move the leather or a large bag. The longer sewing arm can also sew golf bags or guitar gig bags.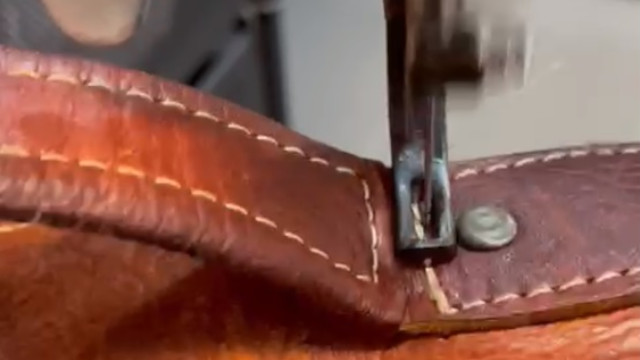 As the leather is thicker and tougher than normal fabric, the speed of the needle need to be slow and with our sewing machine that is designed to sew leather, we can be effective and quickly offer our leather bag repair service to our customers.
Repair of broken leather sling attachment.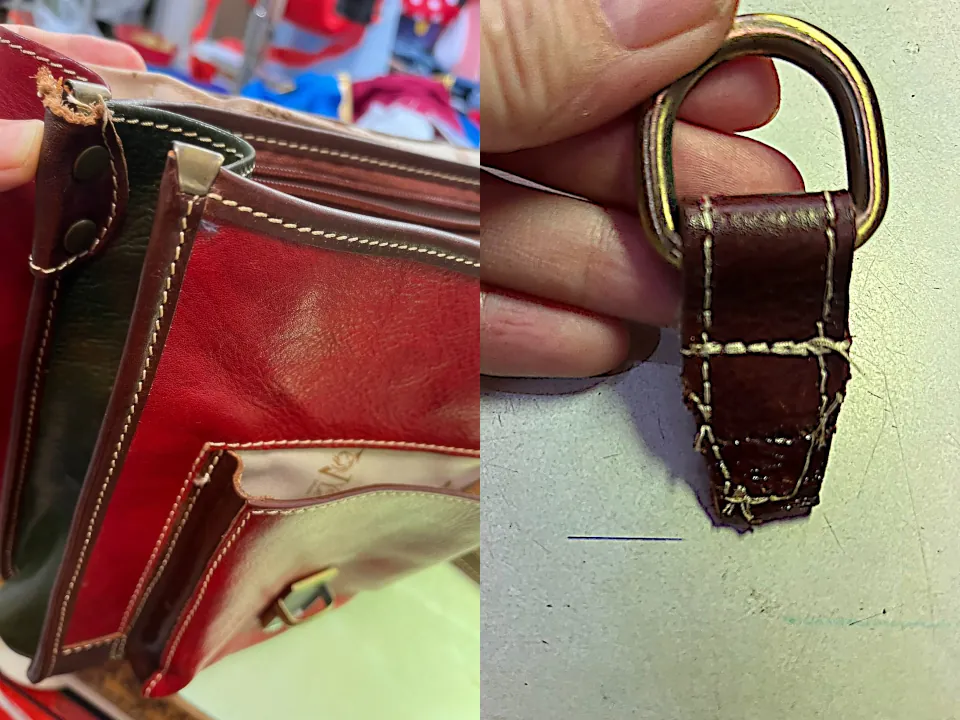 The leather bag sling attachment eyelet was broken off. The damage was repaired by stitching the broken section of the leather together.
Repaired leather bag with torn sling eyelet.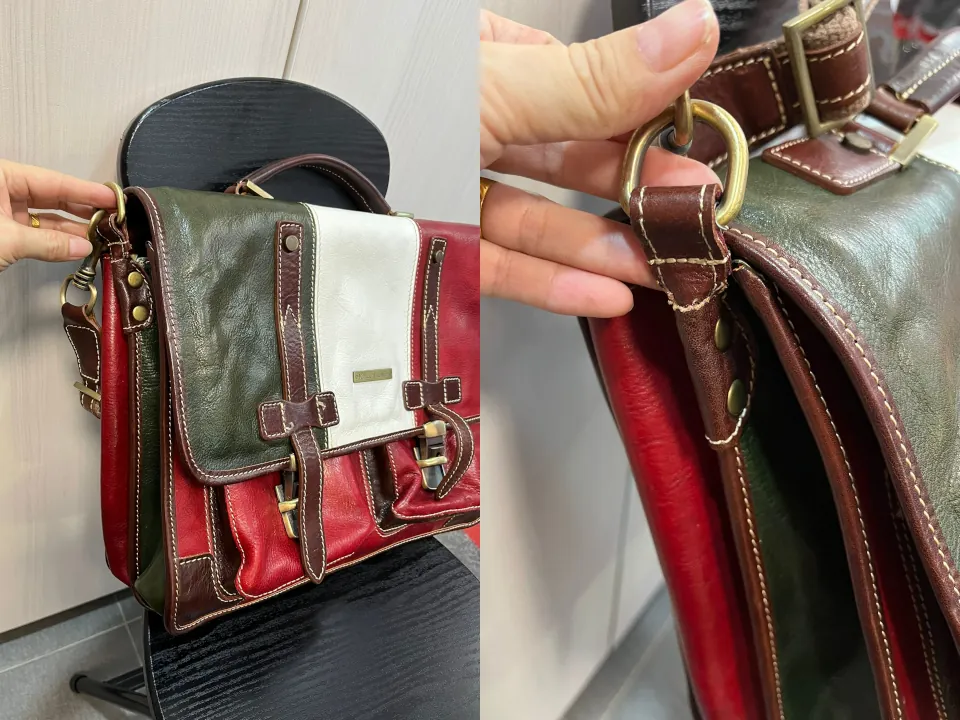 The feature of the repaired leather hang bag stitching was visible but was not obvious and owner can keep using this leather bag.
Restoring lattice pattern leather wallet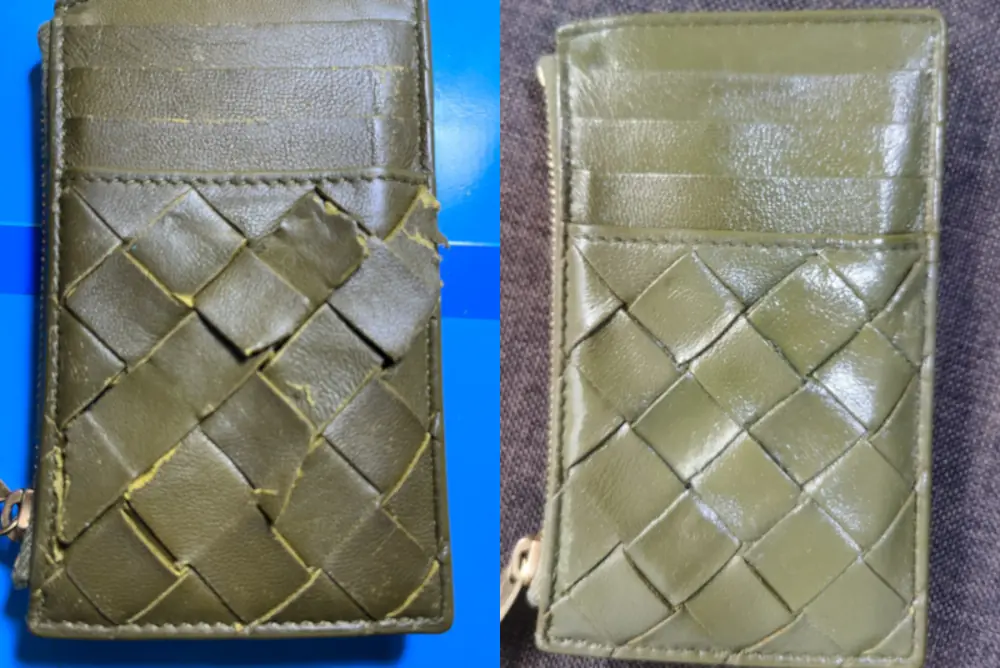 The lattice pattern leather wallet was damaged by a pet and the owner approached us to seek repair and restoration of the wallet. The leather strips were taken apart and broken leather pieces were replaced with similar color leather. We are glad that we were able to help the owner restore it.
Replacement of Kate Spade handle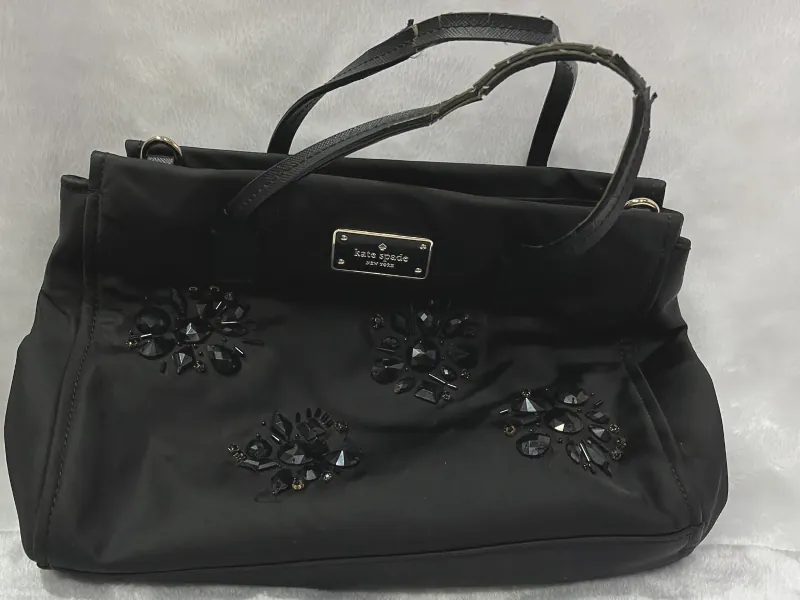 This black Kate Spade handbag leather straps were worn out and the owner found us and we were able to replace the worn out straps.
Finding a replacement handle straps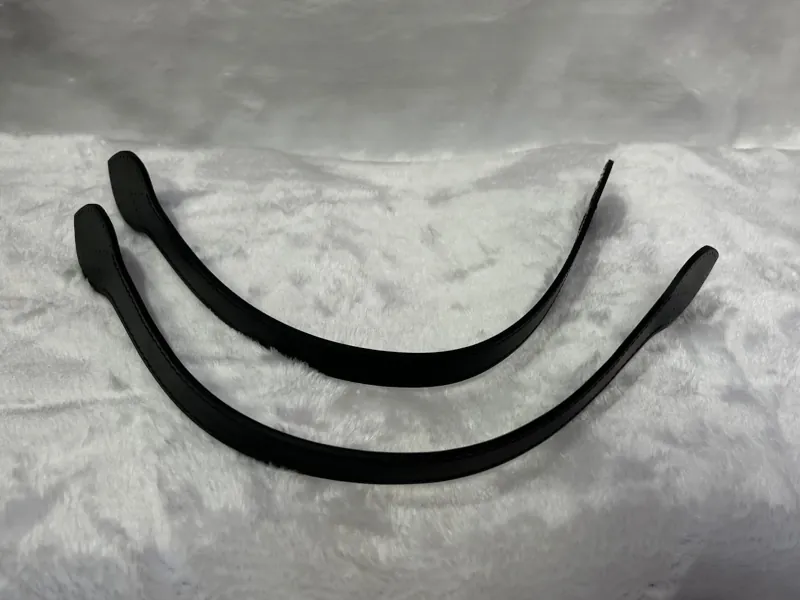 We sourced this black color leather replacement straps and the color tone was able to match the handbag.
Replaced worn handle straps with new straps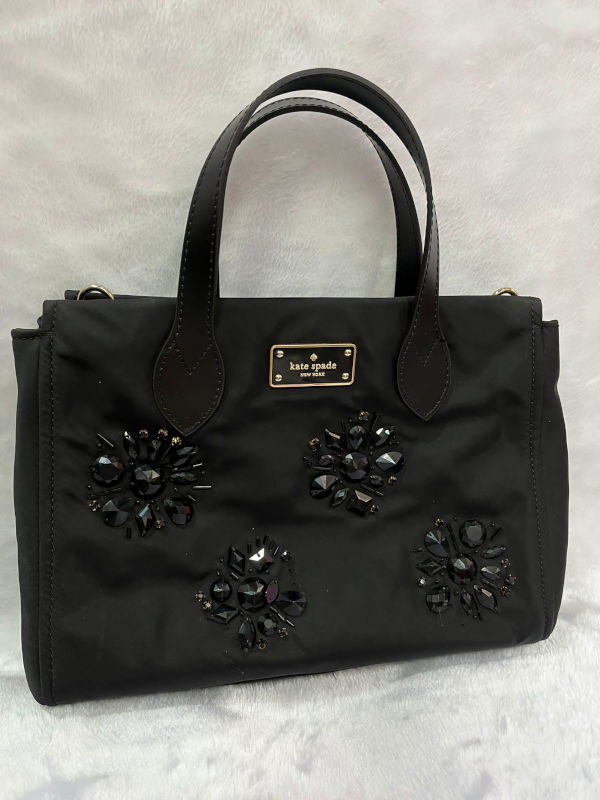 We sourced this black color leather replacement straps and the color tone was able to match the handbag.