Collection of our alteration and repair works.
This page showcase our recent alterations or repair works for our clients. The recent capability of Sally Alteration was the purchase of a leather sewing machine which will help clients to repair leather products that need heavy duty sewing and stronger threads for the jobs. This sewing machine can also sew large items that can't be sewn by the regular sewing machines due to the long sewing arm.
All
Alteration Services
Bag Repair Singapore
Dressmaking
Golf bag repair
Leather bag repair
Luggage repair
Shirt
Social Proof
Wallet repair
Winter jacket repair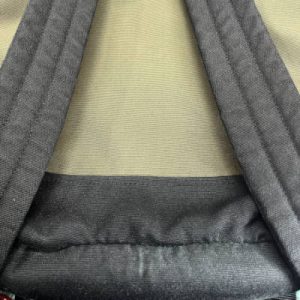 The next backpack repair job was an olive green backpack which was torn at the lower seam. Completed repair of the olive green backpack done by resewing of the torn seam together.
Read More

→