Jean and pants alterations are common for purchases from department stores or from online stores. Those purchases from online stores may not have hemming services offered by retail stores. You can send your jeans or pants to do hemming so that the length of the jeans or pants can fit you well. The cost to alter the jeans or pants is affordable but good in workmanship.
The threads we use to do hemming are as close as possible to the original color so that it will look original. There are some who sew using different size or wrong thread that will result in it coming apart very fast or the color does not match well when finished. We take pride in our workmanship.
Our expertise can be used to alter jeans or pants especially when you need adjustment around the waist area. If the fabric at the seams has space to increase the sizing, we will alter the pants by resewing the jeans or pants so that it will fit comfortably for you.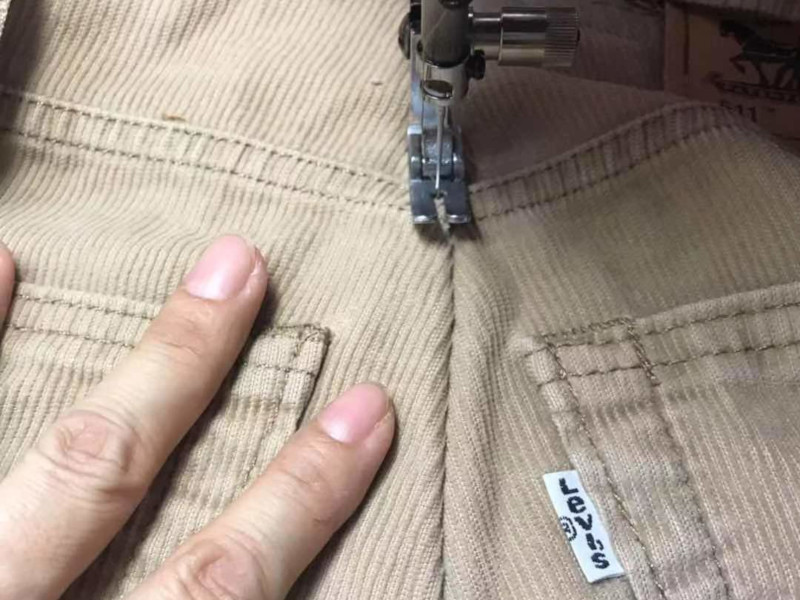 Jeans alteration
The jeans was altered to adjust to the size of the owner. The threads of the jeans were taken apart and resewn so that the jeans can get the size to fit the slimmer owner. The thread type and color was selected to best suit the jeans.
This method of jeans alteration is only suitable when the owner wants the size reduction. To increase the waist size, an interface cloth may be required to be sewn on so that the altered jeans will have space to accommodate the increase.
Hemming of jeans or pants
This jeans was altered by hemming the length to fit the owner. We use thick thread that matches the original thread so that the hemming will not come off after a while. There are 2 styles of sewing for hemming.
The first style is sewing of the hem with a sewing machine and the thread is normally visible in this style. The second style is invisible sewing using a transparent thread where the sewing is barely visible. This type of sewing is commonly found in business pants.