Winter jackets are seasonal especially when we live in tropical Singapore. So most of us use them for a few weeks when we are going to cold places for work or holiday. Light windbreakers or thinner jackets are used during colder months at the end of the year in Singapore. The most common problem with jackets is to discover faults with the zippers when we want to use them or after we are using them in colder countries. It can also be due to usual wear and tear.
Some of the faults are:
Broken zipper puller
Missing metal zipper tooth
Separation of zipper from the puller
Stuck zipper
Zippers keep opening up.
Our expertise in jacket repair repair and zipper head replacement is backed by many satisfied customers. When we receive your jacket, we will remove the worn zipper on a jacket by hand and then sew the replacement zipper using a sewing machine. The color matching is very important when we replace the zippers and we have many different colors to match the original color of the worn zipper.
Some of the recent works are shown here and our customers are pleased with the excellence workmanship and the reasonable price that we quote for the jacket repair.
Customers can Whatsapp or call us using the widget buttons to answer any questions regarding the jacket zipper repair service.
Replacement zipper on black jacket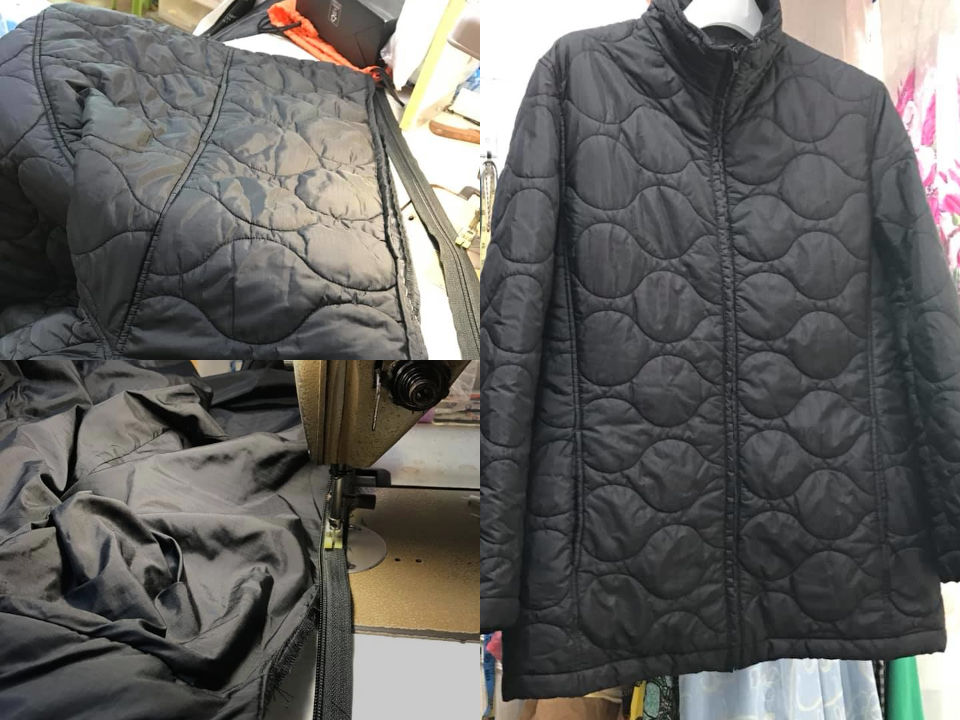 The zipper on the black jacket was worn and a new zipper was sewn after the worn zipper was removed.
Zipper replacement of furry winter jacket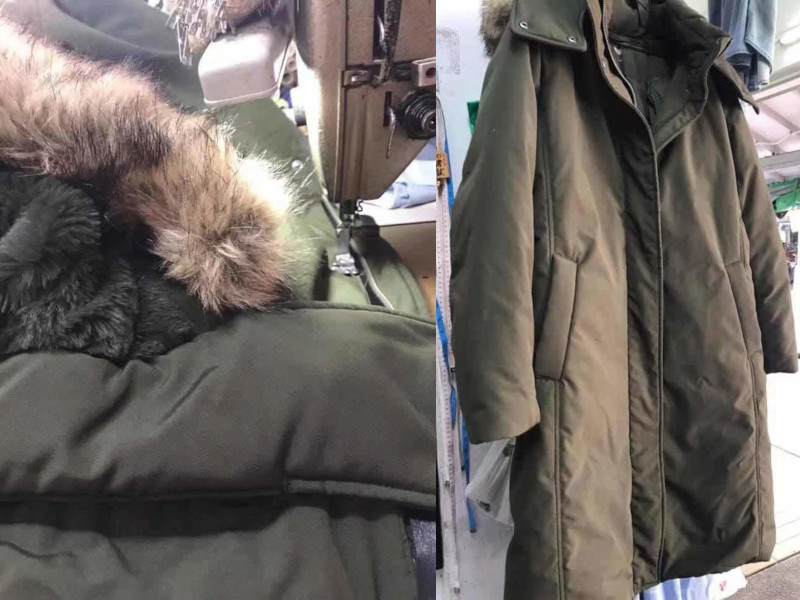 The zipper on the winter jacket was resewn as the original zipper was worn. A suitable replacement zipper was sewn on.
Zipper replacement black winter jacket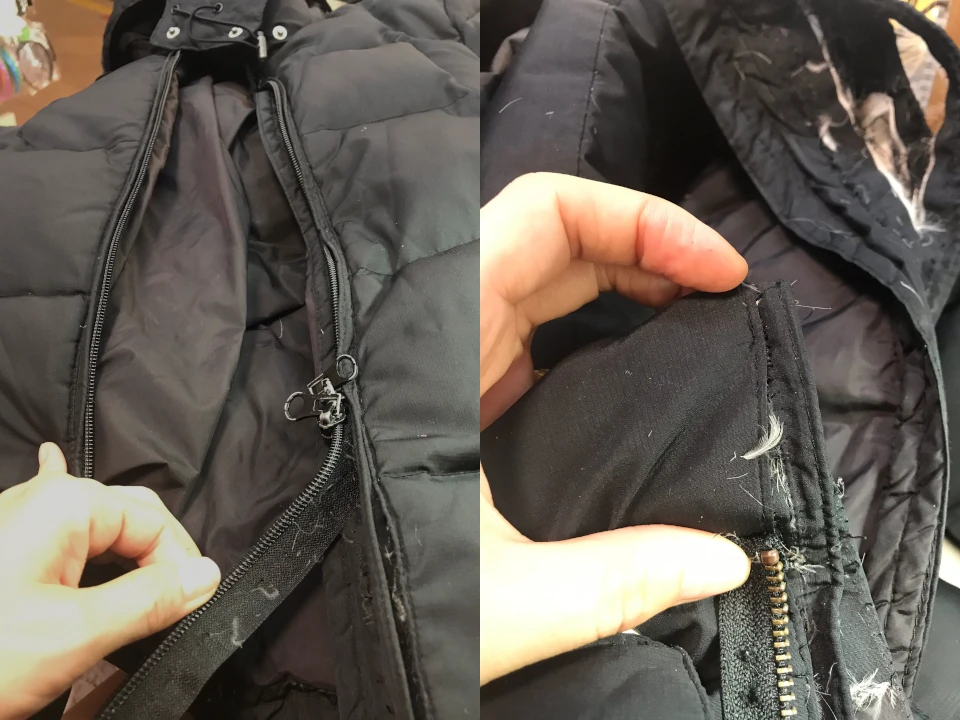 The black down jacket nylon coil zipper was broken and torn. A replacement metal zipper with 2 metal zippers was found to be a suitable replacement zipper.
Zipper replacement of black winter jacket 2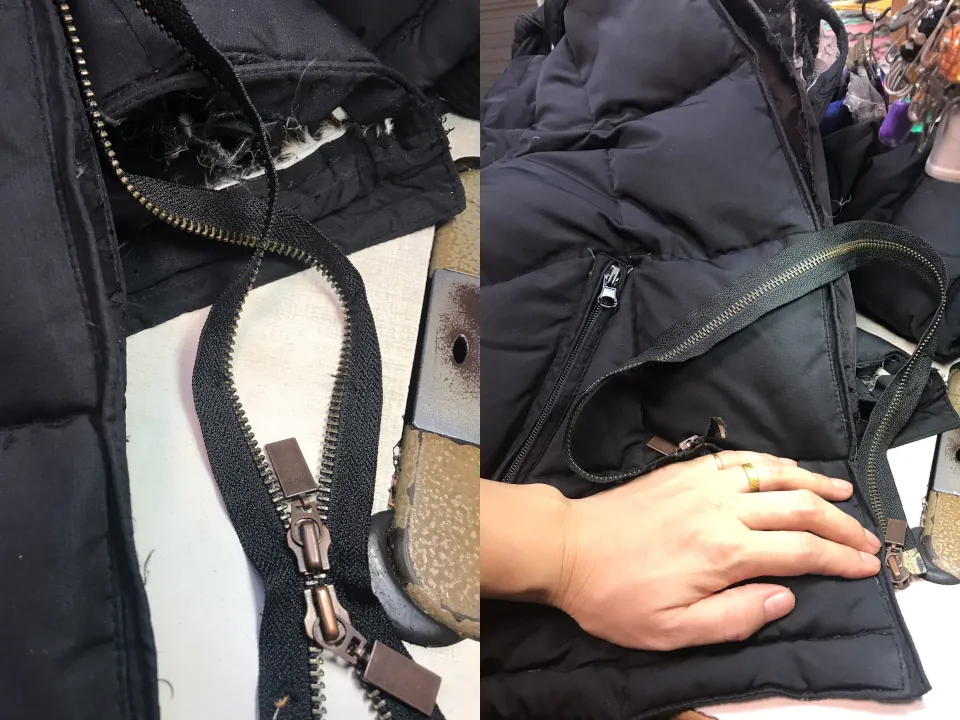 The replacement metal zipper with 2 pull tabs was measured and cut to suit the black winter jacket and getting ready to be sewn onto the jacket.
Zipper replacement of black winter jacket 3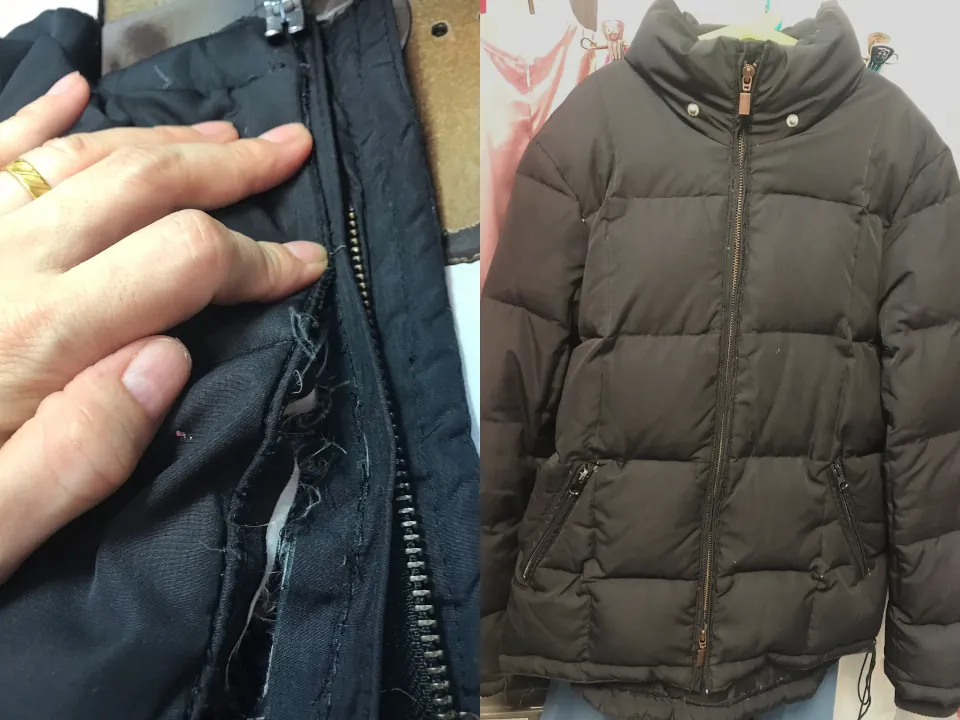 The replacement metal zipper was carefully aligned with the seams of the winter jacket and get ready to be sewn onto the jacket. On the right was the replacement zipper sewn on the the winter jacket.
Restoration of Zara Jacket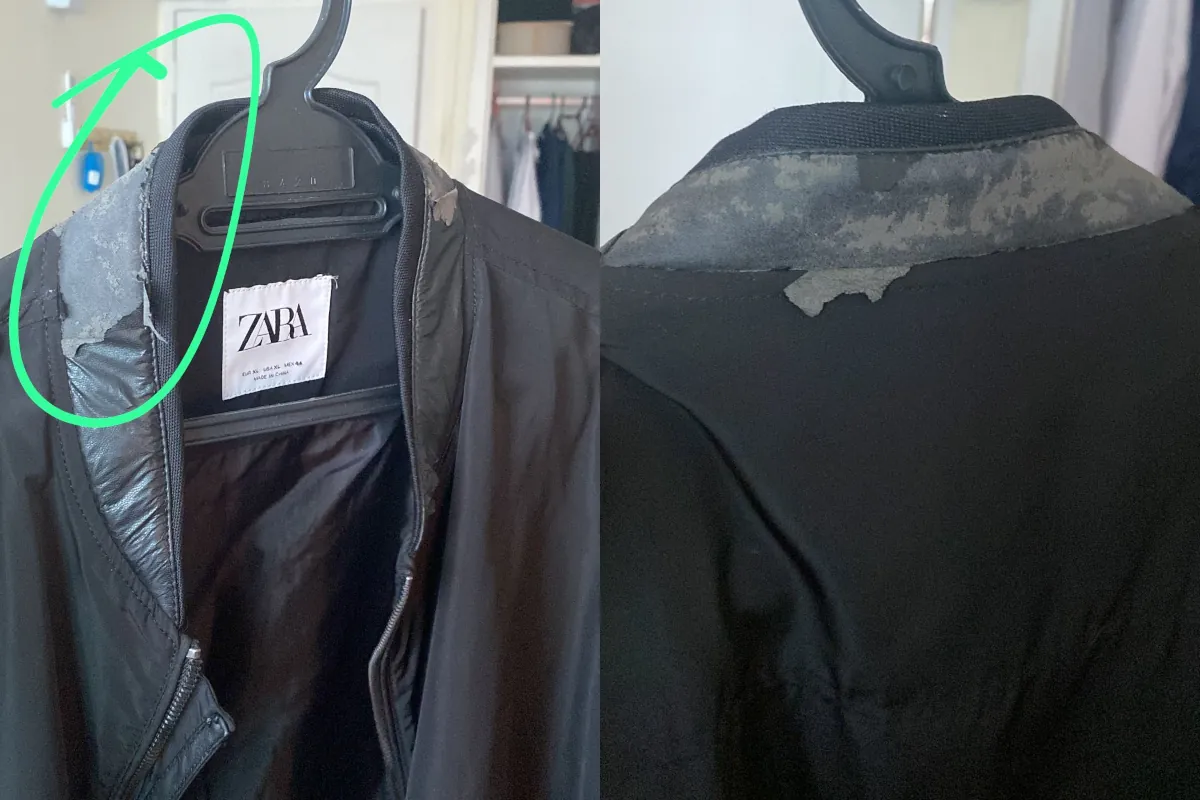 The owner of a Zara jacket with a disintegrated faux leather collar came to us for help to restore the jacket. We use a similar material to match the jacket.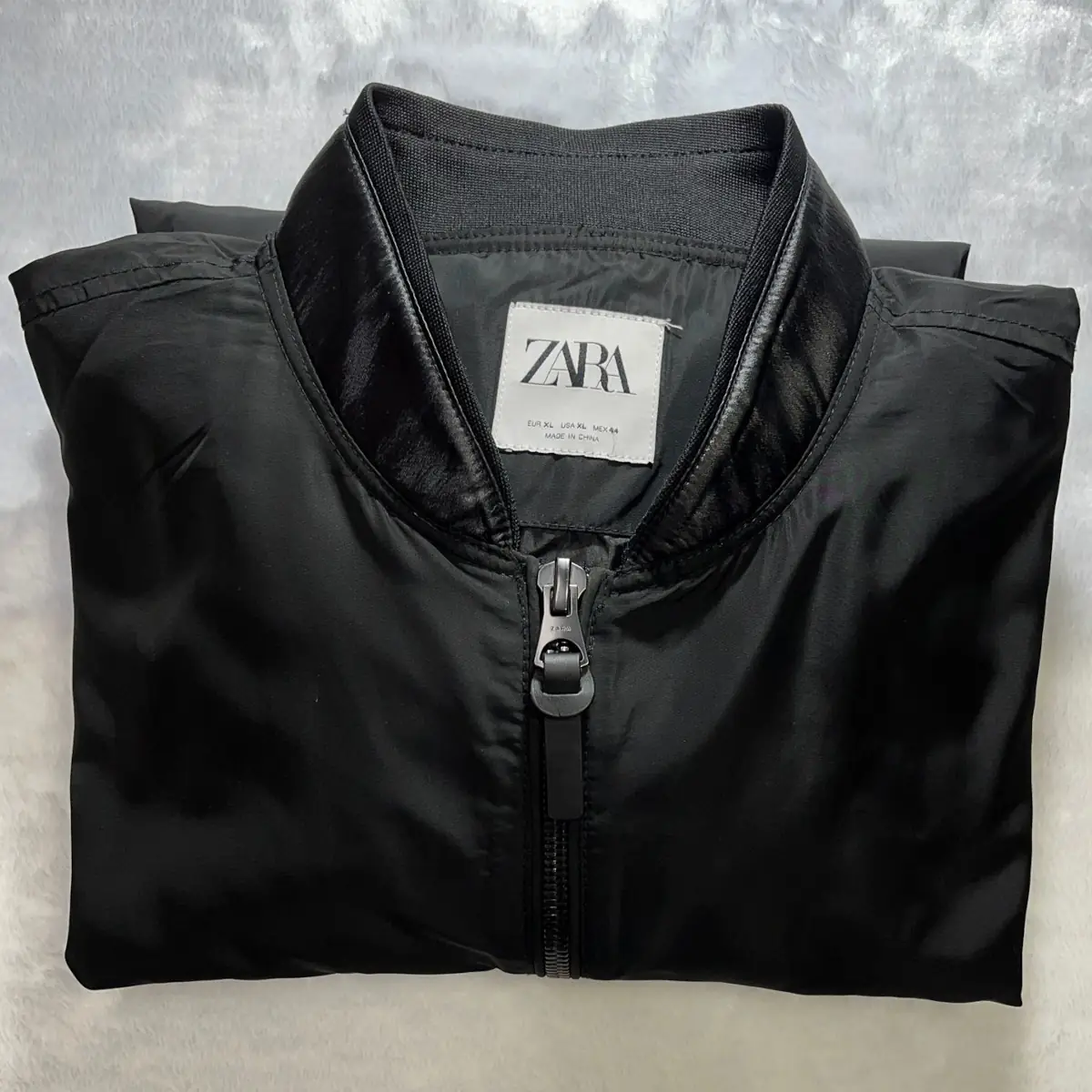 The black Zara jacket was restored by our shop and the replacement was a faux leather. We took out the disintegrated material and sewn the replacement material so that the owner can extend the life of this jacket.